Editor-in-Chief
Professor Rouben Azizian, Massey University, NZ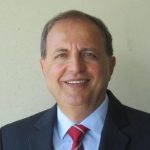 Professor Rouben Azizian joined the Centre for Defence and Security Studies at Massey University in December 2015 after spending close to 14 years at the US Defense Department's Asia-Pacific Center for Security Studies (APCSS) in Honolulu where he lectured and conducted research on the Asia-Pacific Regional Security Architecture, Diplomacy and Confidence Building, Security Sector Development, as well as US, Russian, Central Asian and Oceania security issues.
Before joining APCSS, Professor Azizian taught at the Department of Political Studies at the University of Auckland in 1994 – 2001.  From 1998 – 2001 he was the President of the Auckland Branch of the New Zealand Institute of International Affairs. Prior to becoming a full-time academic he had an extensive career in the Soviet and later Russian Foreign Service, which included assignments in Nepal (1972-1978) as Attaché and Third Secretary; Sri Lanka (1980-1985) as Second and First Secretary; and New Zealand (1991-1994) as Counsellor and Deputy Chief of Mission. Professor Azizian has published several books as well as numerous book chapters, journal articles and working papers on Asia-Pacific security issues. He is a member of the editorial boards of scholarly journals Asian Politics and Policy, Central Asian Studies, Asia-Pacific Journal of Marine Science and Education and Russia and Asia-Pacific.
Managing Editor
Dr John Battersby, Massey University, NZ
Dr John Battersby is a Teaching Fellow at the Centre for Defence and Security Studies (CDSS), Massey University, Wellington, lecturing in Crime, Intelligence and Terrorism. John was a Research Historian with the Treaty Issues and International Law Team at the Crown Law Office, Wellington, followed by a number of years in law enforcement.
John was the inaugural Police Research Fellow at the Centre for Strategic Studies, Victoria University of Wellington in 2016 and has since become a Teaching Fellow at CDSS specialising in intelligence and counter terrorism. He contributes to professional development programmes with a number of different agencies. He has published on aspects of the New Zealand Wars, New Zealand security in the twentieth century and more recently terrorism. John is a frequent commentator in New Zealand and overseas media on intelligence, terrorism and gun control issues.
Editorial Board
Dr Damien Rogers, Massey University, NZ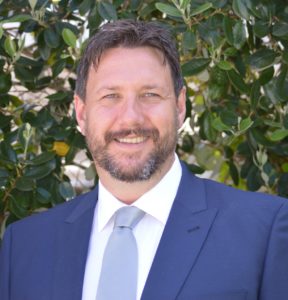 Dr Damien Rogers is a Senior Lecturer in Politics and International Relations within the School of People, Environment and Planning at Massey University's Albany Campus, Auckland, New Zealand. He holds a PhD in Political Science and International Relations from the Australian National University and a PhD in Law from the University of Waikato. He also holds Masters degrees from the University of Canterbury and Victoria University of Wellington. He is author of Postinternationalism and Small Arms Control: Theory, Politics, Security (Franham, Surrey: Ashgate, 2009) and Law, Politics and the Limits of Prosecuting Mass Atrocity (New York: Palgrave McMillan, 2017).
Dr Rogers has also published articles and book chapters that use critical approaches to better understand the international community's various responses to political violence, including armed conflict, mass atrocity and terrorism. His other areas of interest include: surveillance, intelligence, policing, arms control, and foreign policy. Before entering academia, he spent nearly a decade working within New Zealand's intelligence community, including at the Government Communications Security Bureau, Ministry of Defence, with the New Zealand Defence Force, and the Border Security Group of Immigration New Zealand.
Dr Kristy Campion, Charles Sturt University, Australia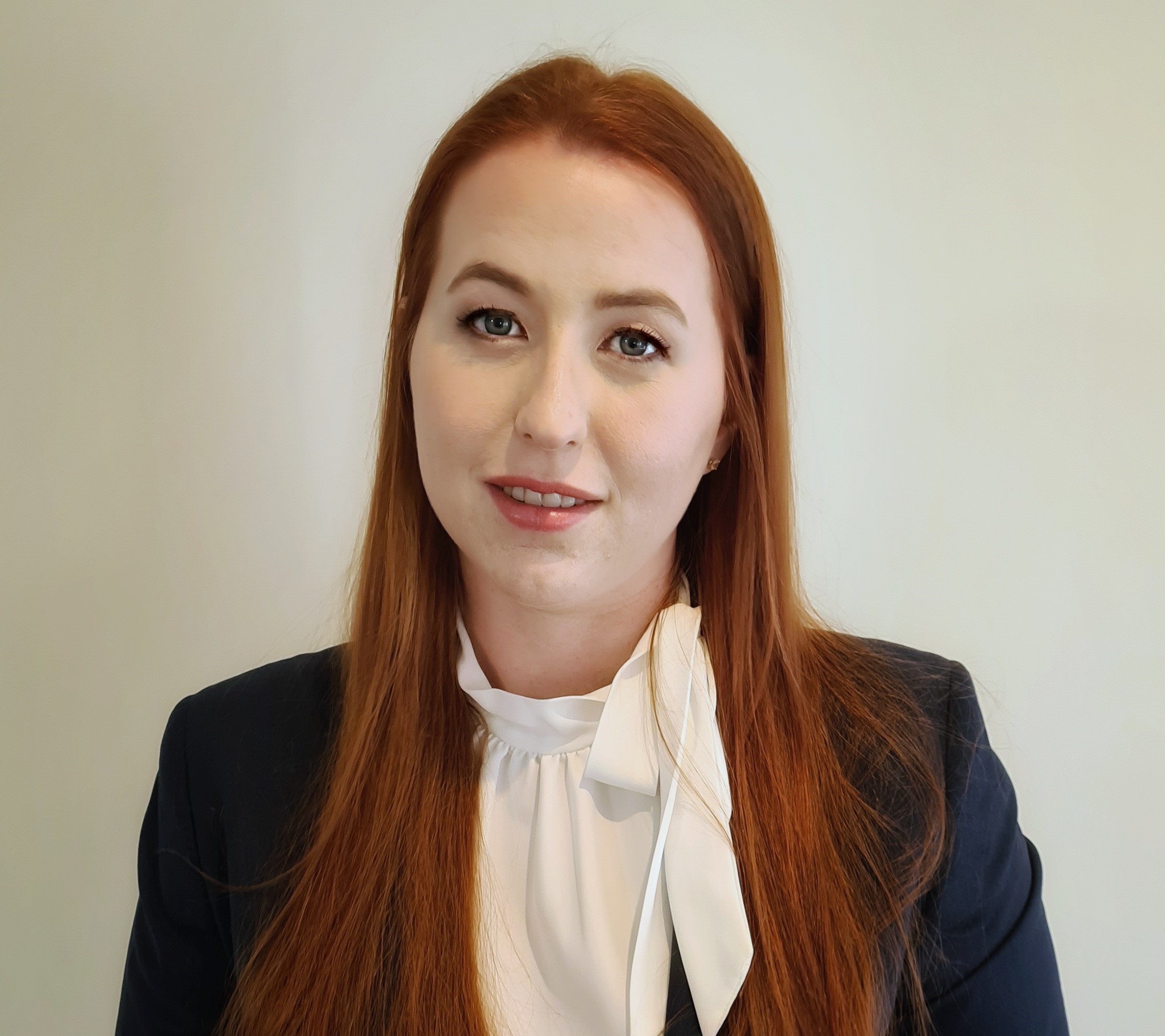 Dr Campion (BA (Hons 1 Class) PhD (JCU) is a Lecturer of Terrorism Studies in the Master of Terrorism and Security Studies degree at Charles Sturt University. She lectures in the terrorism stream, spanning left wing, nationalist, right wing, and violent Salafist terrorism threats. She developed and delivers Australia's only subject on right wing extremism and terrorism.
Her research has largely focused on right wing extremism. She has published research on the development, evolution, and ultimate persistence of right wing extremism in Australia. She has investigated and identified the contours of Australian right wing extremist ideology. Her research on the extreme right has also covered the role of gender and the participation of women; theories and ideologies; and transnational links with extremist subcultures around the world. In addition to her work on the extreme right, she also examines the extreme left. She recently published research on historical left wing extremism in Australia and 'unstructured terrorism'. 
This cross-ideological expertise saw Dr Campion awarded a COVID-19 research grant in 2020, which examined the national security implications for how the various extremist threats understood and exploited COVID-19.
Dr Campion engages regularly with the broader counter terrorism community. She speaks to various domestic and international security audiences in an academic context. She delivers seminars to state and federal professional security audiences in Australia on contemporary terrorism natures. She regularly consults with government and law enforcement stakeholders.
Dr Reuben Steff, University of Waikato, NZ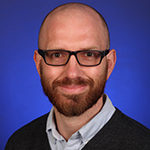 Dr Reuben Steff is a Senior Lecturer at the University of Waikato, where he teaches courses on New Zealand Foreign Policy, International Relations and Global Security. Prior to this, he spent two and a half years working for the New Zealand Ministry of Foreign Affairs in Trade in the International Security and Disarmament Division, and the Strategic Policy Division.
His academic research stretches across a number of areas and includes the implications of Artificial Intelligence for the global balance of power and small states, the intersection between nuclear deterrence theory and ballistic missile defence, New Zealand and US foreign policy, and great power competition. He is the author of Security at a Price: The International Politics of US Ballistic Missile Defense (Rowman & Littlefield, 2017) and Strategic Thinking, Deterrence and the US Ballistic Missile Defense Project: from Truman to Obama (Routledge, 2014).
His two forthcoming books are US Foreign Policy in the Age of Trump: Drivers, Strategy and Tactics (Routledge, 2020) and Emerging Technologies and International Security: Machines, the State and War (Routledge 2020). He also has a number of journal articles published in the Journal of Strategic Studies, Pacific Review, Contemporary Security Policy, Defense and Security Analysis, New Zealand International Review, National Security Journal, and the Australian Journal of International Affairs.
Nicholas Dynon, Defsec Media, NZ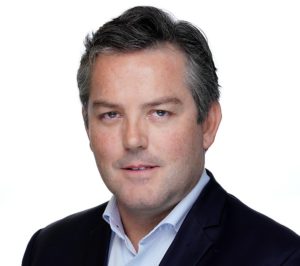 Nicholas is a Director of Defsec Media Limited, and since 2015 has been Chief Editor of its enterprise and national security publications New Zealand Security Magazine and Line of Defence Magazine. He is also Group Marketing Manager at Optic Security Group, having previously held business development positions in the border and private security sectors. Prior to this, Nicholas served 14-years with Australia's Department of Immigration and Border Protection, which included postings to Shanghai (2005-2008) as Vice Consul, and Beijing (2008) and Suva (2009-2012) as First Secretary. He also served part-time in the Australian Army as a non-commissioned officer (Royal Australian Corps of Signals) and then commissioned officer (Royal Australian Corps of Transport). He is a graduate of the Royal Military College of Australia.
Nicholas holds an M.A. in Asian Studies from the Australian National University and a Master of International Studies with Honours from the University of Sydney. He has had journal articles published in The China Journal, Place Branding and Public Diplomacy, China: An International Journal, and National Security Journal, and his research focuses on China-West security relations, theories of national power, and the private sector in New Zealand's national security.
Dr Carl Bradley, Former Editorial Board Member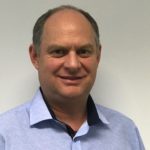 It is with deep sadness that the National Security Journal observes the passing of Editorial Board foundation member Dr Carl Bradley on 27 May 2021.
Carl was an Honourary Research Fellow with the Centre for Defence and Security Studies located on Massey University's Wellington campus. He was a historical criminologist and taught criminal justice, crime prevention, drugs and crime, and organised crime at the Australian College of Applied Psychology.  Carl had worked for Massey University since 2004 in both a full-time and part-time capacity for the Centre for Defence and Security Studies, Te Au Rangahau (School of Management) and in the History programmes. His teaching included early New Zealand history, military history and command, leadership and management. He completed a Master's degree in Defence and Strategic Studies at Massey University in 2004 and his PhD at the University of Newcastle (NSW) in 2014.
Carl's current area of research was in outlaw bikers and patched street gangs. The main focus was on the cultural nature of these groups and their impact and influence over their host communities, their role in shadow economics, and internationalisation. He also researched the indigenous response to colonisation with particular focus on armed response and ideas around warrior societies and atrocity.
Carl will be fondly remembered by all of us at the Centre for Defence and Security Studies and as a member of the editorial team at NSJ. Carl believed in what this journal was set up to achieve and will remain forever with us as we strive for greater understanding in all our endeavours.
Thanks for your time, efforts and commitment and may you rest in peace.